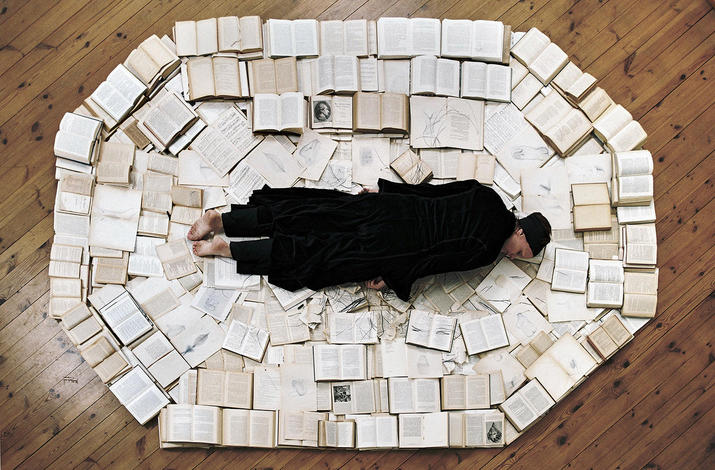 ---
Forms of Classification: Alternative Knowledge to Contemporary Lethargy
Review
by
Janet Batet
in
ArtNexus
Issue #65 Jul - Sep 2007
TO READ ONLINE CLICK HERE
---
Art Basel is, undoubtedly, one of the most significant events if not the most significant, in the South Florida arts calendar, both for its local resonance and for its insertion and perception at the international level. This mandatory and vital three-day appointment with cultural effervescence and artistic exchange, self-defined as an essential source for the discovery of new trends in contemporary art, included in its most recent edition a stimulating and bold curatorial proposal. Forms of Classification: Alternative Knowledge and Contemporary Art was one of two proposals presented to the public by the Cisneros-Fontanals Foundation (CIFO.) The exhibition is based on the Foundation own funds; its interesting, necessary profile as a collector places it within contemporary trends and new media, as well as a focus on emerging artists.
Cecilia Fajardo-Hill's attractive curatorial proposition approaches art as a non-orthodox cognitive tool. Traditional art, just like knowledge through orthodox channels, is insolubly associated with unmovable ideas of genius, contemplation, eternal present, academia. These hard archetypal axis inhibit any questioning or investigative initiative, thus leaving contemplative acceptance as the only possible choice. Contemporary art, in turn and outside any '-isms' or sententiousness, seeks to inscribe itself in that 'map of knowledge' that is always the artistic proposal as a non-emphatic, multiple attempt to explore, on the basis of the transitory, the flow of life, and as lived experience, the world we inhabit.
Forms of Classification opens its doors as a reflection based on contemporary art, possibility and alternative to knowledge that now locates its center in everyday issues of today's world, beyond conventional norms for the analysis and acceptance of information. Classification, indexation, normative, control, pre-conception, passivity, a-temporality these are but moderate indications of the intellectual lethargy afflicting a contemporary society I have previously defined as amnesiac and where only on occasion, thanks to unexpected flashes that dislocate our cognitive foundations, is able to reinstate, even if only momentarily, an interesting, restless thinking being.
The exhibition, meritorious in its diversity of proposals, focus, and media, comprises the work of 16 artists distributed into three essential branches that give structure to the solid curatorial thesis. Irony and humor as subversive elements tie together the work of Francis Alys, Jimmie Durham, Ellem Gallagher, Allam McCollum, Julian Rosefeldt and Nedko Solakov. In the proposals included in this first group, the disarticulation of the space of art becomes symbol and emblem, with art acting as cell and parable of society. Durham's proposal stands out for its hilarity. In his video Smashing, the artist incarnates the typical unflappable functionary who, dressed in suit and tie, charges against everything and everyone supported by the certain impunity granted by the office's representational status. Durham frantically destroys dissimilar objects offered by people who approach his desk. Such destruction reveals the impossibility of indexation, or, if not the impossibility, its nonsensical character.
The construction and deconstruction of history, emphasizing its suppressions and omissions, connects the works of the second group of artists, which include Mark Dion, Mathilde ter Heijne, Susan Hiller, and Monika Weiss. The themes or areas of investigation are dissimilar, from archaeology or women's self-sacrifice to Nazism (Monika Weiss), but always centered around the deconstruction of stereotypical discourse that becomes unmovable version. In The J Street Project, Susan Hiller offers what we judge to be the result of a three-year long quest in which she attempted to recover all the Judenstrassen (Jewish streets) she found in her field work in Germany (303 in total,) underscoring the oblivion and omission that characterize cotemporary society.
The third group encompasses the work of six artists, where the subversion of a fully proven, accepted, an established structure unveils unsettling denouements. In Bernd and Hilla Becquer, as well as Damián Ortega, indexation as a tool will be the structure chosen as the ideal target to alter established notions of hierarchy and beauty; Jac Leirner and Chen Shaoxiong base their deconstruction on common elements from our everyday lives; finally, Grigely and Rafael Lozano-Hemmer explore the structure and limits of communication.
Walking around the show with attentive eyes, we discover one common denominator: reiteration. In the work of these artists, repetition becomes an effective weapon. It is the accumulation of evidences that, from the modest position of the field researcher, makes emphatic, rigid, perennial notions of a monolithic culture crumble. The creator maker, like a field agent, collects and places at our disposal evidences that as a mere isolated datum could be deemed irrelevant but that in their serial apparition, in their constant return, destroy all axioms.
From the curatorial standpoint that sustains and nourishes it, Forms of Classification: Alternative Knowledge and Contemporary Art is a solid proposal, encompassing a diversity of media: video, installation, photography, drawings, computer circuits. Its thesis inscribed squarely within one of contemporary society's most urgent problems, Forms of Classification... is a warning, but at the same time a light, a trail, an alternative to the trite and often wrong path established by centuries of orthodoxy, academicism, and submission. Forms of Classification: Alternative Knowledge and Contemporary Art is a redemptive proposal.