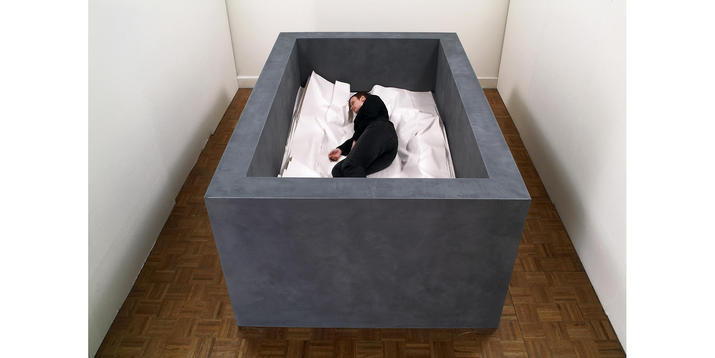 ---
Aletheia
(Girl in River Water)
by
Meena Alexander
in
Monika Weiss: Five Rivers
READ THIS POEM ON LEHMAN COLLEGE ART GALLERY/CUNY SITE HERE
First I saw your face,
Then your whole body lying still
Hands jutting, eyelids shut
Twin nostrils flare, sheer
Efflorescence when memory cannot speak,
A horde of body parts glistening.
Your were feet at an angle
Stuck in a moving stream,
And under your ankles the spectre of a horse.
Its chestnut mane lopped off,
An ordinary creature in a time of war,
Hooves blown, trying to make do.
Meena Alexander
c. Meena Alexander, 2005 All Rights Reserved.
Note: Composed after seeing the performance Lethe Room ® by the Monika
Weiss. December 13, 2005. New York City, Lehman College Art Gallery.
About the author:
Meena Alexander author of Raw Silk ( TriQuarterly Books/ Northwestern
University Press, 2004) is Distinguished Professor of English at Hunter
College and the Graduate Center, City University of New York.