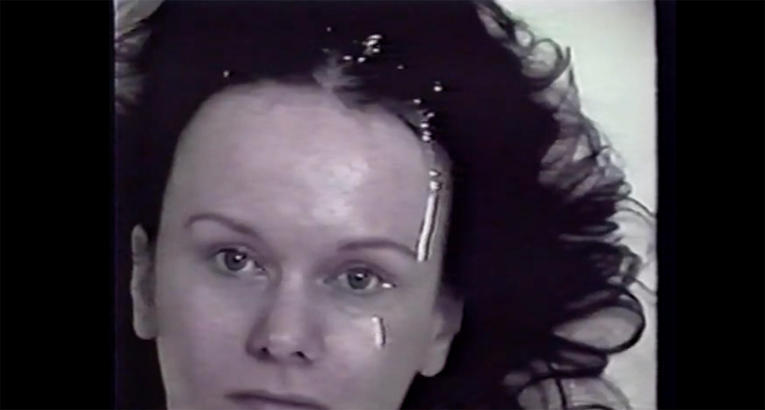 ---
Monika Weiss at Bruno David Gallery
Review
by
Dickson Beall
Arched Art Now
February 2012
Illustration:
Monika Weiss-Abiding (Póba Wody)
1999-2000
Still from video and sound, 9 min.
Courtesy the artist and Bruno David Gallery, St. Louis
Monika Weiss is interested in the body as holding intrinsic cultural meaning, and her short film from 1999-2000, Abiding (Proba Woody) focuses almost exclusively on the body, particularly the neck and head of a young woman in a bathtub. The slow, decisive repetition of the woman going under the water for a few seconds, and then coming up for air for a few seconds, attests to the constant repetition of the body's functions to keep us alive, but also speaks to our body's participation in the performance of the socialized and culturalized self. The theme of women and water is a recurrent one in the history of art (I think of Ingres' painting and Millet's one too) and links women to everything from sexualized ancient Greco-Roman nymphs to the holy ritual of water baptism. In the film, the body is the sight of performance, of trace, and of themes of personal and cultural memory and history.
---
Judy Pfaff: Recent Work; Jill Downen: Midsection; Monika Weiss: Abiding (Proba Woody); Carmon Colangelo: Seven Days in O Land O, all continue at Bruno David Gallery on 3721 Washington Blvd through 3 March, 2012. The gallery is open Wednesday – Saturday, 10-5.
ART ARCHED NOW