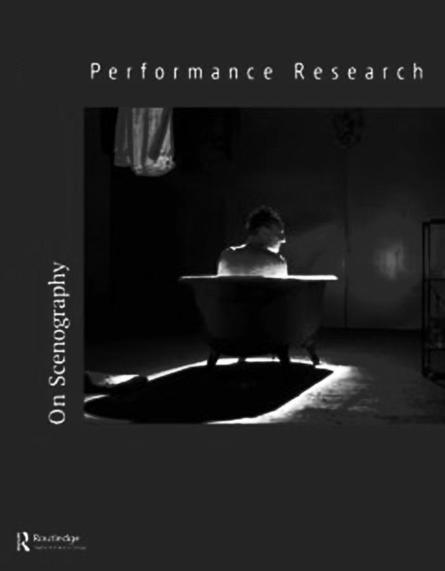 ---
Johannes Birringer (2013) Audible Scenography
Performance Research: A Journal of the Performing Arts
Vol. 18, Iss. 3, 2013
ISSN 1352-8165 (Print), 1469-9990 (Online)
Routledge, Informa Ltd, London, UK
pp. 192 - 193
PERFORMANCE RESEARCH JOURNAL, ROUTLEDGE
READ ARTICLE HERE
ARTICLE ABSTRACT
LISTEN + WATCH SUSTENAZO BY MONIKA WEISS HERE
Excerpts from the article:
"(...) If lamentation lies at the ritual core of public (political) performative acts of community self-constitution, as artist Monika Weiss suggests in her choral works (Sustenazo) and her implicit reference to John Cage's silence (the end of EMPTY WORDS), wouldn't we also remember Artaud's preoccupation with aural bodies and the 'indescribable vibrations' he imagined in the alchemical theatre of complete, sonorous, streaming naked realizations?
(...) 'Silence is the punctuation that forms the space and allows the work to breathe', says Monika Weiss, and sound is always present, like the weather. Challenges to scenography, the scoring of space, have arisen from the sustained experimentation, throughout the last century, of sonic and installation artists and composers. They moved from musical scores to graphic scores and algorithmic design in live coding environments; their sound has vastly impacted our sensorium, and thus our knowledge."