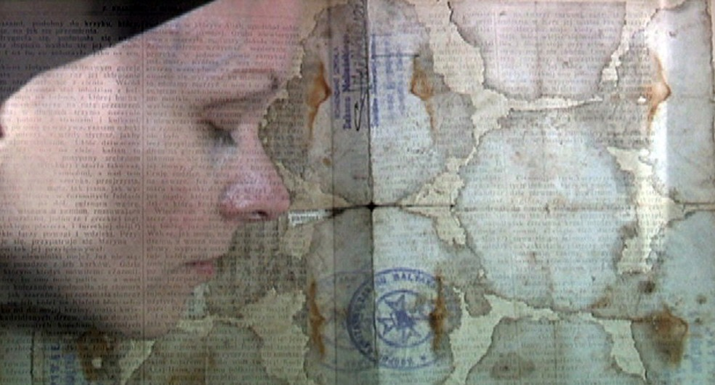 ---
Monika Weiss: A Tribute to John Cage
[VIDEO] A collection of artwork by Monika Weiss, exhibited as part of "A John Cage Centennial Tribute" 2012, online and in public spaces.
On Cage
Phaos
Sostenuto
Sustenazo 2
Sustenazo 3
Biography
CLICK HERE TO VIEW VIDEO AND SOUND WORKS BY MONIKA WEISS ON STREAMING MUSEUM PAGE
My trust in the phenomenon of contingency and silence is largely owed to John Cage. Within my sound and video projection environments, silence is the punctuation that forms the space and allows the work to breathe.
The archive appears in my work not as evolution in time or as depository of gradual accretion, but rather as a flat layered surface composed of multiple narratives. In my projections, the silent performer moves very slowly, enacting a prolonged gesture of witnessing and enunciation, as sequenced to non-linear time. Lifting silent filmed actions into another realm, I compose sound from testimonies, recitations, laments, the environment, and musical instruments such as my own piano improvisations. I then transform and layer the recorded tracks to build new fluctuating harmonies.
Cage reminds us that absence of sound is never entirely possible or complete. By opening the space of music through sound and silence, Cage makes them equally important and co-apparent. Ultimately, it is the non-hierarchical, uncompromised attention given to seemingly opposite structures of composition and chance that I take as the greatest inspiration from Cage's work.
…Monika Weiss, New York, January 9, 2012
*[Monika Weiss was first educated as a classical musician and pianist in Warsaw, Poland before studying visual arts.]