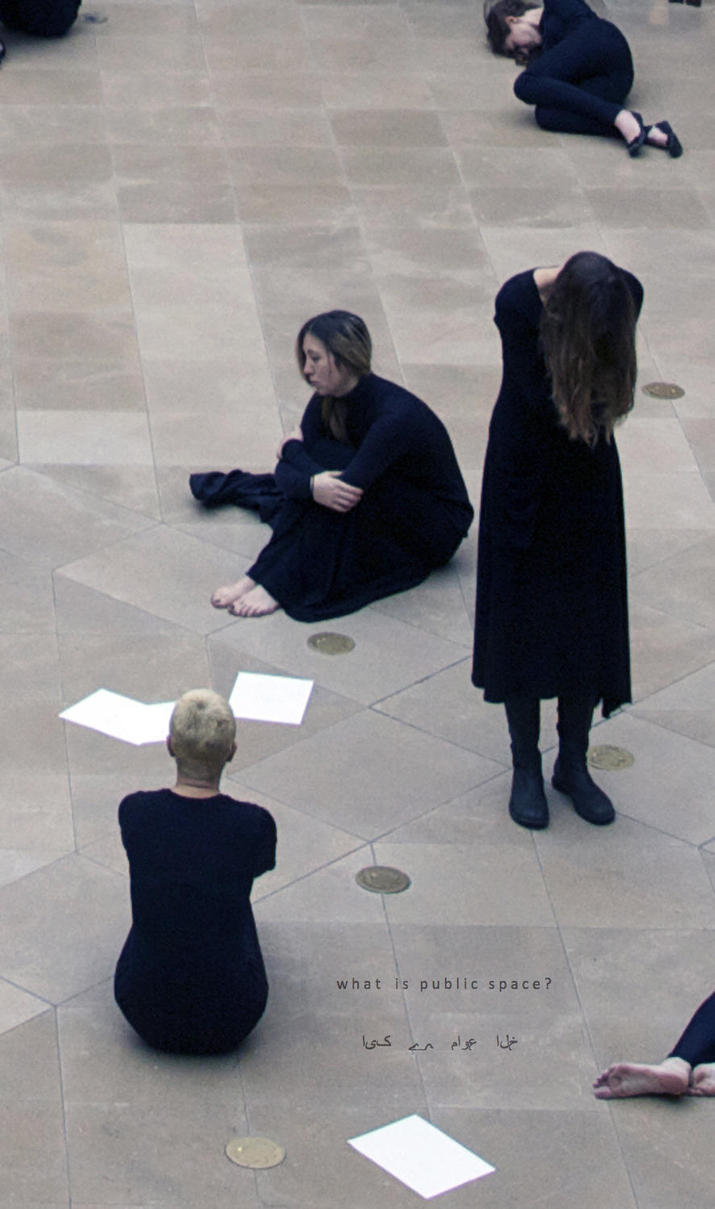 ---
Monika Weiss
Sustenazo (Lament IV)
November 11, 2012
Whitney R. Harris World Law Institute
Press Release:
Internationally acclaimed artist Monika Weiss will deliver a public performance and sound composition "Sustenazo (Lament IV" on November 11 as part of The International Criminal Court at Ten Conference, presented by the Whitney R. Harris World Law Institute.
In her transdisicplinary work Monika Weiss examines relationships between body and history, and evokes ancient rituals of lamentation as traditionally performed in response to war. Her current work considers aspects of public memory and amnesia as reflected within the physical and political space of a City.
"Sustenazo (Lament IV)" is devoted to commemorating the victims of war crimes and of other globally perpetuated atrocities that continue to invade the world we inhabit. Weiss composed sound environment for her "Sustenazo (Lament IV)" that is an equal component of the piece, and which includes participation by student volunteers from the Washington University at large.
"In Sustenazo (Lament IV) the young women and men perform and re-perform universally recognizable gestures of grief and mourning. Their slow and minimal movements are performed in silence. As the performers move throughout the open space, there are no boundaries between those who perform and those who observe them. Therefore, the expression of grief becomes a shared experience, transcending the cultural, geographical, and political divides." (Monika Weiss)
Support for "Sustenazo (Lament IV)" is provided by the Charles and Bunny Burson Art Fund at the Sam Fox School of Design & Visual Arts, Washington University in St. Louis.
The performance, as part of the tenth anniversary of the ICC, was organized by Leila Sadat, the Henry H. Oberschelp Professor of Law and director of the Whitney R. Harris World Law Institute.